Visit our Booth B4, Hall 1 at INT-EXT EXPO from 03rd-06th February 2023 at Ludhiana Exhibition Centre (LEC) Sahnewal
BuildTrack Touch Switches offer the perfect combination of Art and Technology. Through their distinctive looks and high quality materials they enhance the ambience of any environment that they serve. Their state of the art technology ensures an unparalleled experience through the set of smart features they present to their users. Their combinations of colors and configurations offer customers the ability to find the perfect choice for their space. The switches have international certifications for product safety and radiated emissions.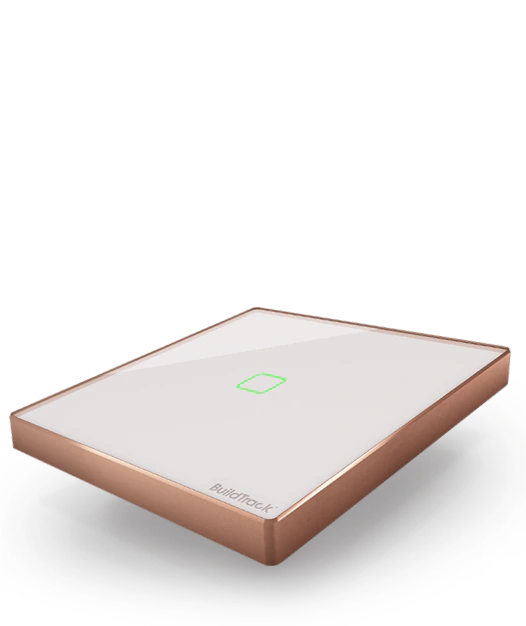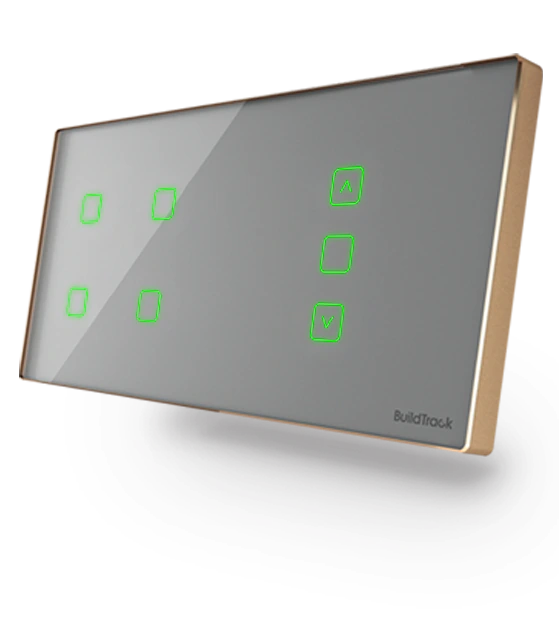 Colours
BuildTrack Switches are available in a selection of colors for the capacitive touch glass and exquisitely machined metal frames that border the glass. These can be mixed and matched to provide a variety of elegant combinations to enhance every ambience.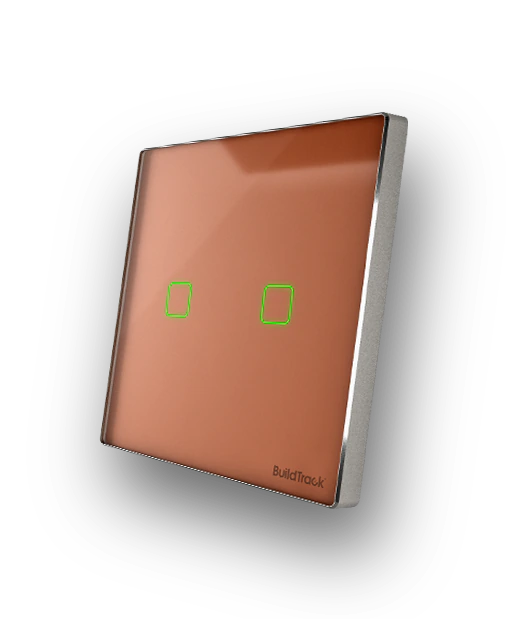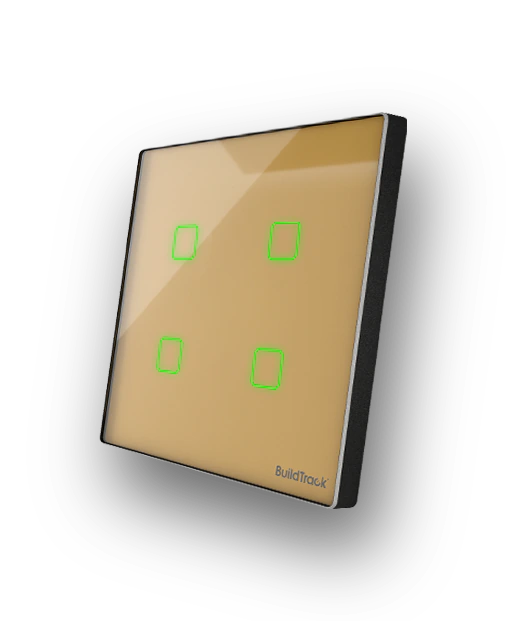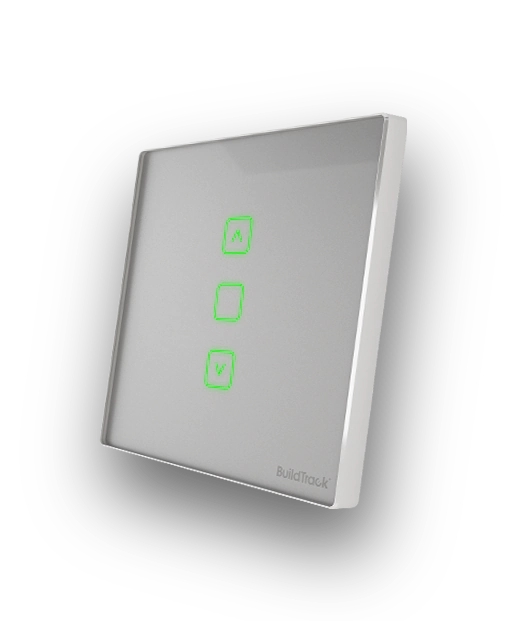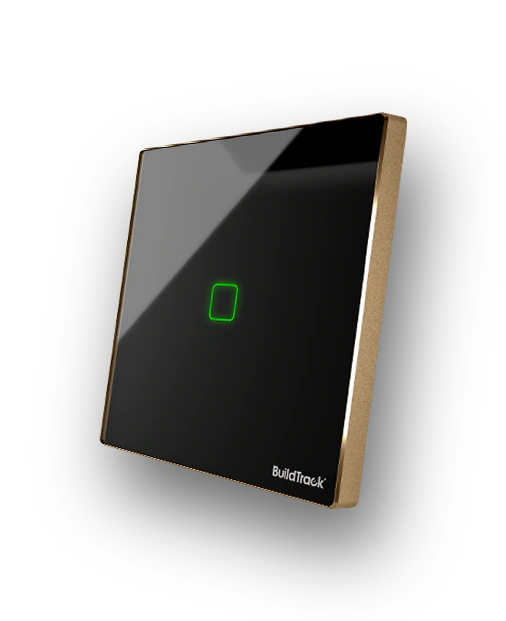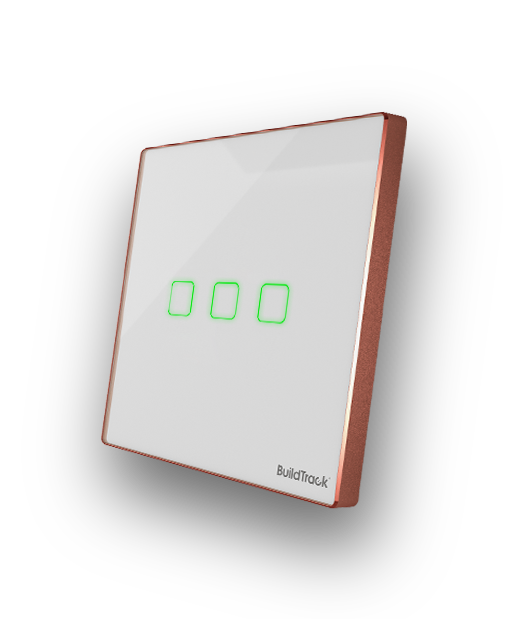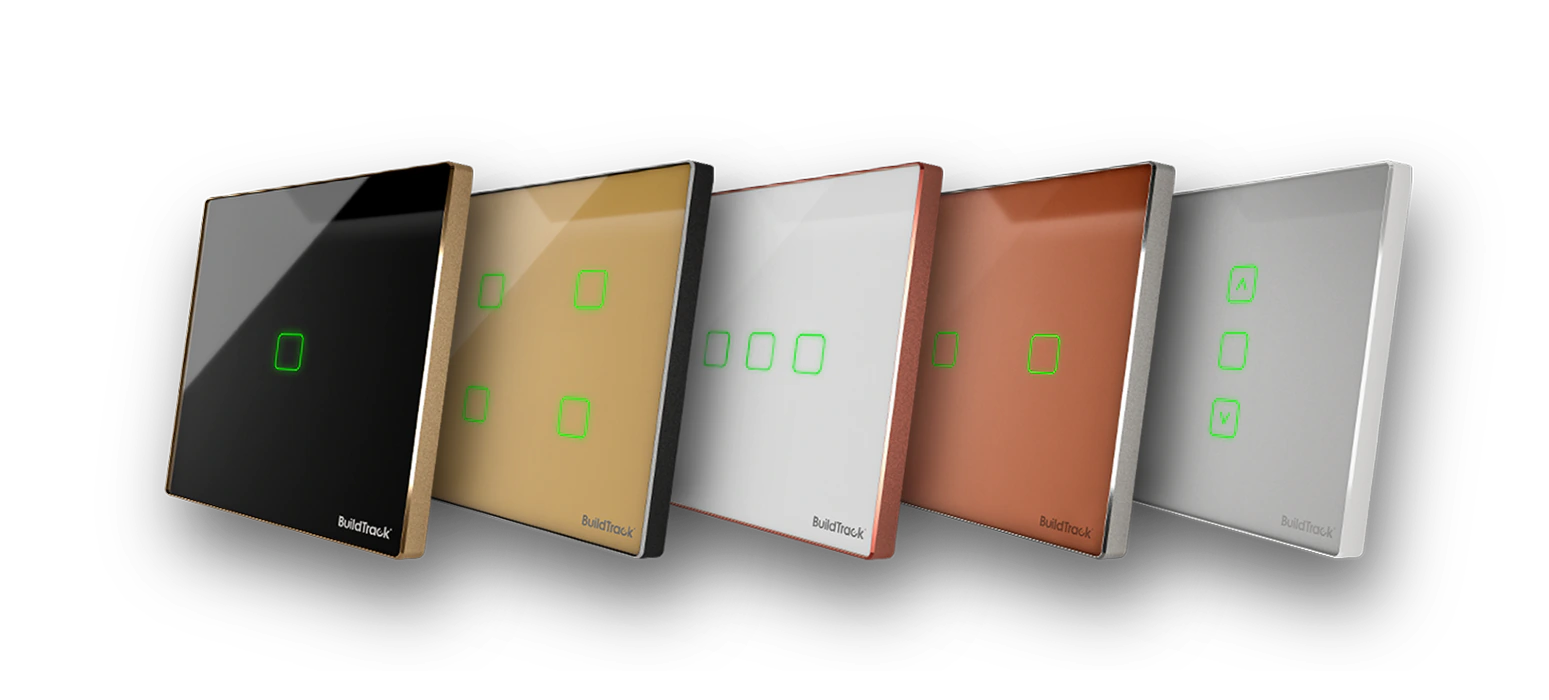 Configurations
BuildTrack Switches are available in over 1,00,000 configurations, when you combine the available choices of switch types, sizes, glass and frame colors. The aim is to provide the best match to the functional and aesthetic requirements of every room or space they serve.

Keypads for Profiles
BuildTrack allows the unique ability to have KEYPADS with keys to which PROFILES can be assigned from the Smart App.
This allows customization of the action of a physical switch to perform the same action as the PROFILE on the App or Voice Assistant.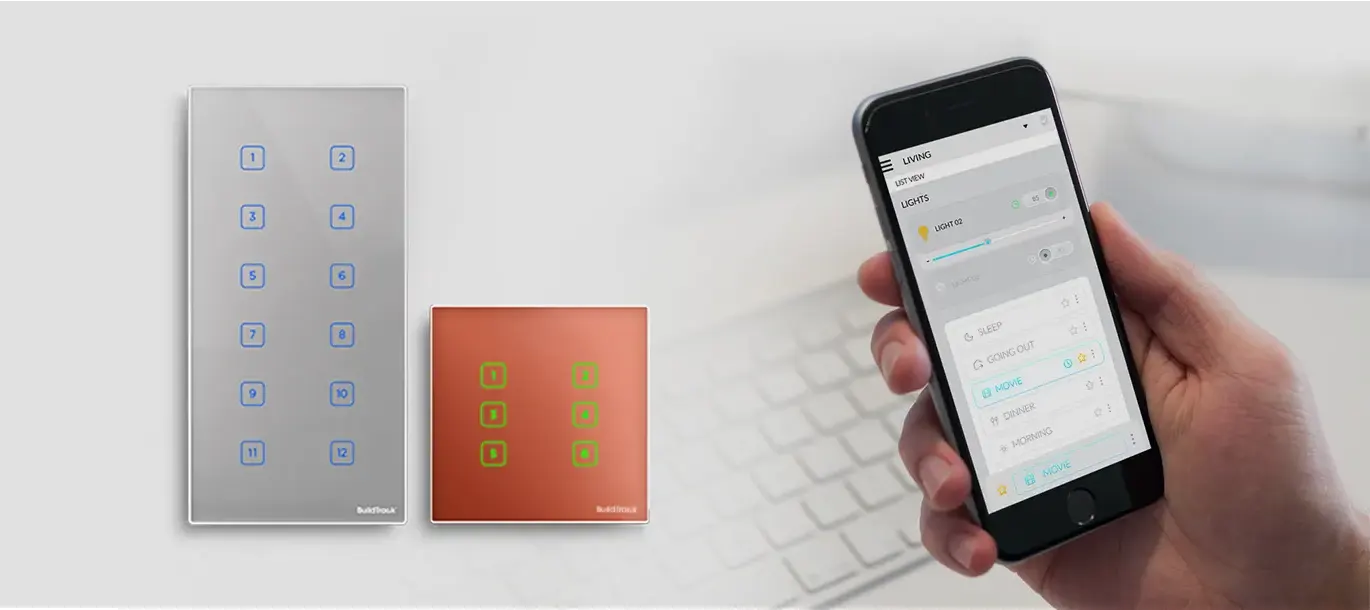 Active some time ago
The team is unavailable currently, please leave in your enquiry. We will get back to you at the earliest.